Monsters of MediaBoss: Our Creative Work Space Comes Alive

Fulfilling my lifelong dream of drawing cartoons for a living.
We built the ultimate creative work space when we moved into the 8,000 square foot industrial space MediaBoss now calls home. We have lime-pop support poles, a Koi pond, exposed brick and the Shoppers World sign hanging from our 13 foot ceilings.
But we can't stop there.
In the spirit of the upcoming Halloween season, I started to see the every day objects in our studio a little differently.
Here's a look at The Monsters of MediaBoss!
The Terror-able Trash Eater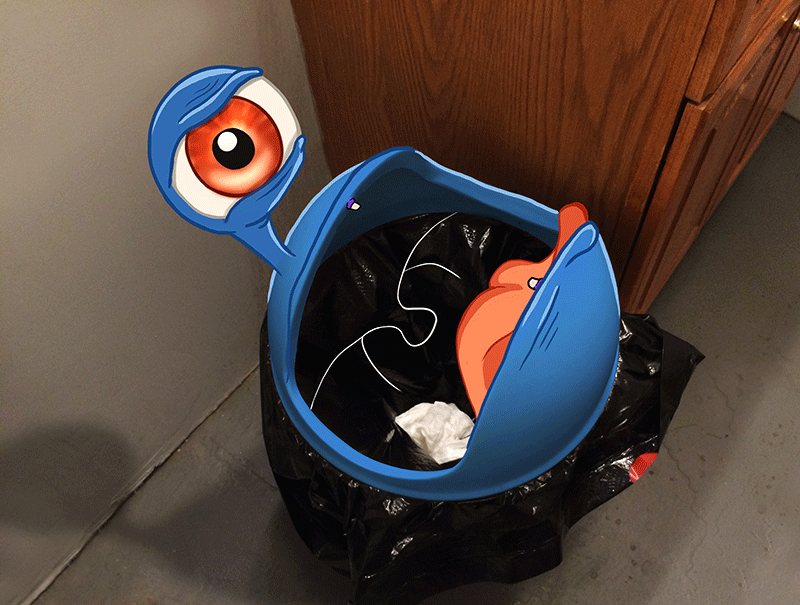 This guy loves to munch on your paper towels and candy wrappers. Just don't get too close to his mouth!
Fluffy Glowing Ghouls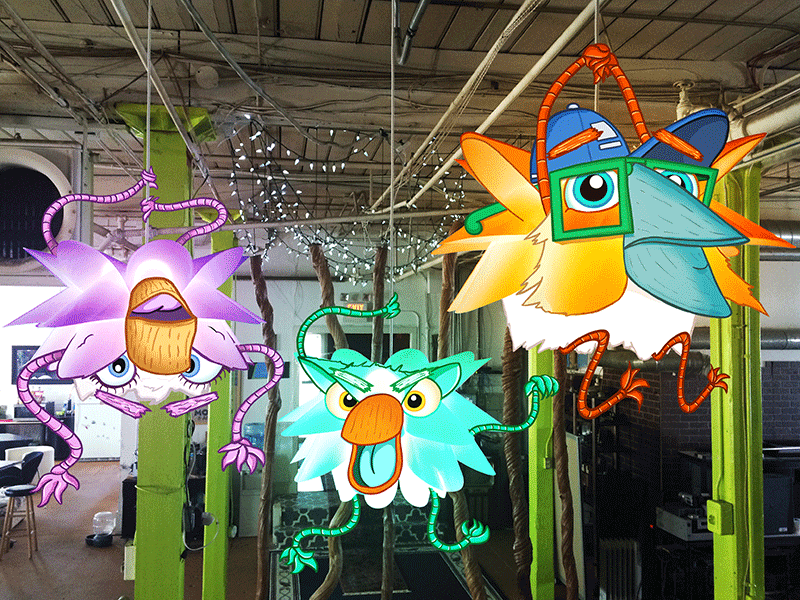 These three love to hang about our Koi Pond, keeping the fish and Domino the Turtle looking bright!
Goodbye-Bot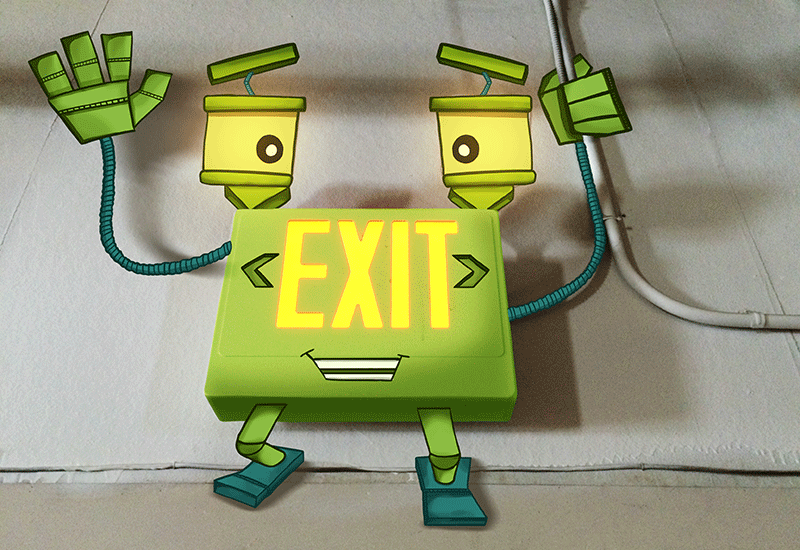 After a long day at the studio, this guy always says goodbye with a smile.
-----
If you need custom graphics or animations, I'd love to chat. Email me here: